Posted by Tiffany Meek on 28th Feb 2023
We didn't expect to return to Kentucky until September of 2022 but life doesn't always go as planned and sometimes you just gotta roll with the punches. Our original plan was to have James fly out with his Mom to Kentucky in September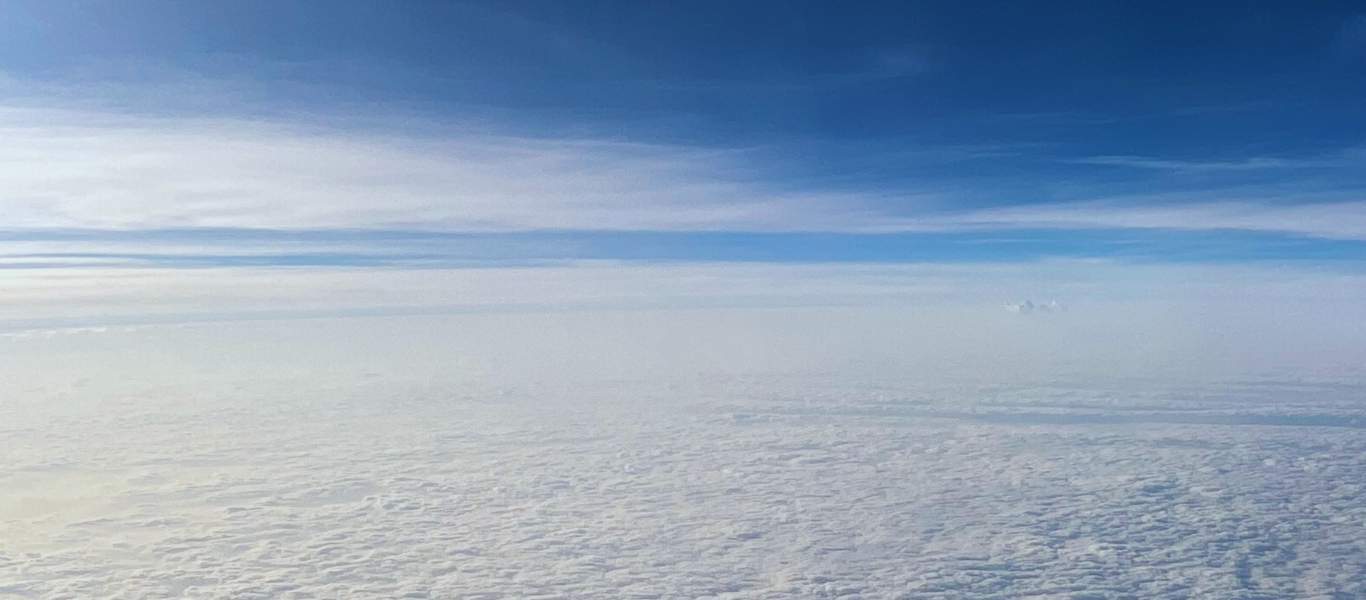 When life doesn't go as planned
Author Tiffany Meek / Published: Feb 28, 2023
We didn't expect to return to Kentucky until September of 2022 but life doesn't always go as planned and sometimes you just gotta roll with the punches. Our original plan was to have James fly out with his Mom to Kentucky in September and get her all set up. Then he would fly back and get a rental truck and we would make our final journey home arriving the first week of October. We had not worked out who would drive the animals or the rental truck but we had dates and tickets were booked.
After arriving back in California we were glued to the cameras we had installed. We were keeping a close eye on the guy we had hired and hoping he would follow through with all his promises. We also watched some amazing lightning storms and even got to see lightening bugs. We were full of hope at first as we watched him laying floor down and he kept in contact with us about what he was doing. He had asked for money down in order to get the job started and maybe we should have noticed more red flags. However the want and need of having our home ready to be moved into by September maybe clouded our judgment.
It hadn't been but a couple weeks out when I started to have a gut feeling about this guy not being as honest as we thought. He seemed to be putting on a show for where he knew the cameras were situated. He messaged me about a leak and then didn't want to finish installing the new floor because of it. He wouldn't send me a picture of the leak and then we saw him taking some of the supplies off the property. Our anxiety grew and after all this he started saying he could not do anymore work until we paid him even more money. At this point I was done trusting and knew this guy was not what we thought. I was afraid if I refused what he might do to the property so I played along with his plea and told him the check was in the mail. I immediatly booked a one way plane ticket for James to head back to the farm and fire this man and find someone that would do the job.
I remember clearly the drive to the airport as it happend to be on Mothers Day. James and I do everything together and so in our 12 years of marriage we had never really been apart. However I was currently working at the Water Company so I would have my 25 years retirement when we moved and someone needed to ship packages for The Soap Shack. It was decided I would stay home take care of his Mom and our buisness and keep working. He would go and make sure we had a place to live in October. His ticket was a one way ticket as we were not really sure how long it would take to find someone else that could pick up where this other guy left off. I wished him well and cried on the way home as this wasn't part of the plan. However life doesn't always go as planned and you always have to make adjustments along the way. We would have plenty of time together when we were living our dream.
We both had alot of anxiety as we had no idea how this guy would react to James pulling up and then having to fire him. James plane was supposed to get him to Lexington Sunday night and I had a room and a rental car reserved so he could head to the farm early Monday morning. He had a layover in Dallas Texas and in order to catch his next flight he really needed to hustle. Again what you have planned doesn't always work out the way you planned it. The plane he needed to unboard could not get the doors to open so everyone was stuck and many people missed their adjoining flights that night. They comped him a room in Dallas as the next flight out was at 6am.
He still managed to get to the farm Monday but it was late in the day and I needed the guy to be there so that he could have the talk with him. I let the guy know James would be there anytime and needed to speak to him in person. I remember watching the whole thing unfold on the outside camera and the man was very angry but he sped off and we did our best to forget him and forgive him as what was done was done there was no going back and changing the decisions we had made. We could only move forward on what needed to still be done at this point. James talked to some locals and they were going to put the word out about this man. It took me a little longer to forgive then it took James but holding onto anger does nothing but hurt yourself so let it go is what we needed to do.
When you are not used to being apart you really don't realize how much your partner does and how much you depend on them. I was packing up orders and cooking dinners for his Mom and feeding animals all by myself plus going to work everyday. We were on a differnt time zone as well but that didn't stop us from calling and texting every chance we got. I have to admit I was a little jealous as it was spring and just beautiful in Kentucky. James was able to set up the air mattress in one of the rooms he had finished and that room would be our room once we were moved. The guy had at least put down the subfloor in the entry but his Moms room had no floor at all it was just open.
James ran into the guys working on the house down the street and let them know what had happened. They were just finishing up that house and felt bad about what had happened to us. They said supplies were getting easier to get and took a look at our place again. They agreed to help us get the house livable in time for the big move. James just needed to get the supplies there so they could do the work. They did not ask for any money down and were true to there word. So James started working out all he needed for the bathroom and supplies to finish the floors. He had to drive around alot as we are kinda remote and he didn't want to wait around for certain things to ship as he wanted to get back home to me as soon as possible. One of his drives to get a water heater took him all the way into Cincinnati and I know how much he hates big cities. He got to drive all over Kentucky and was describing such beautiful places and I could hardly wait to come experince them for myself.
The weeks went by really slow for me as it seemed like James had been gone forever but he was able to get so much done. I had been keeping an eye on flights back for the last two weeks to see when the best priced flights would be and trying to time it so we wouldn't pay an arm and a leg to get him back home. Well the flight I chose had him arriving late and that meant I was driving to pick him up at night. I don't really like driving anymore and I can't even recall the last time I drove at night as James always did the driving for me. I brought Jax with me as he had been missing James and has anxiety if left alone. It wasn't until I got on the road that I realized how bad my night blindness was. Their were no other cars on the road and so I had nobody to follow. I was about to have an anxiety attack as there was no moon in the sky it was just pitch black. I struggled that drive and just prayed the entire way that I would make it. Jax seemed to understand my stress was high and nestled his head on my shoulder as if to say you got this! I tried to keep positive thoughts as I was heading to pick up James and I set my focus on that. When I got to the freeway I found a semi truck to follow and nearly made it to the airport before he turned off the road. I remember that struggle and thinking never again would I drive after dark I dont care how much more it cost to have a flight in the day I would pay it. Little did I know there would be another time I would have to on our final jouney home but I will leave that story for another day.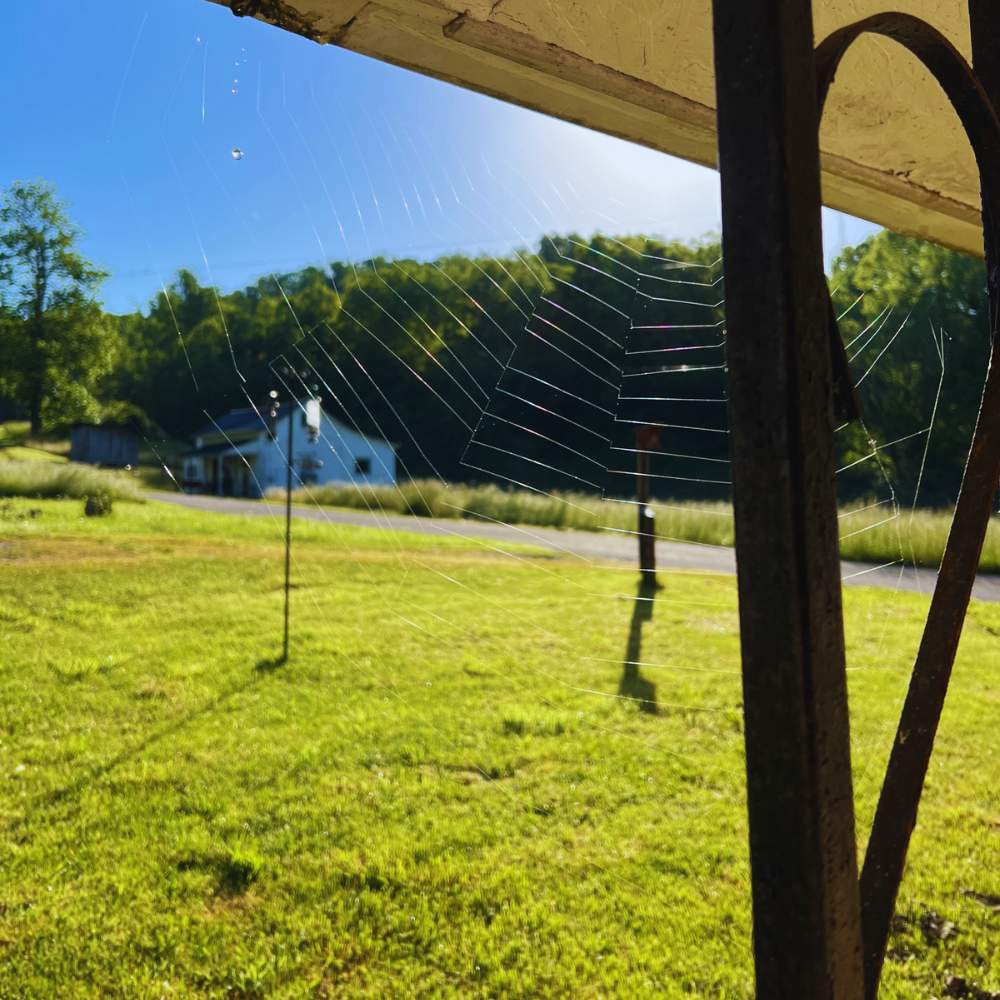 Planning and preparing is important but don't let bumps in the road stop you from moving forward
Now that James was back in California our big moving plans felt a little more real. We could see the house coming together as these new guys were not messing around. They were hard workers and it was fun watching them work as we tried to figure out what they were saying on the cameras as thier accents were strong. They didn't mind being on camera and smiled and waved as they worked and kept in constant contact with photos and progress and any issues they were having. It really started to feel like things were coming together and I needed to start selling as much as possible over the coming months as we were only taking one moving truck and our car and trailer would have the animals. As we worked over our plans we realized we would need to reduce the herd in order to make the move. I think that was the hardest part to digest other than leaving all our family behind as well. Our goats were hard to let go but we slowly found good homes for them over the months. We got it down to two bucks and two does that we couldn't part with. I knew taking chickens 3000 miles in a cage for 5 days would be so hard on them so I opted to find homes for my flock as well. I miss having chickens but I knew we could hatch more and they would be equally as special after we got settled and were ready for them. Moving is never easy as I have moved many times over the years and each time I always said I never want to move again after this. However moving 3000 miles away was almost hard to grasp as I tried to plan and prepare myself for moving day.
I was planning to have a big yard sale but as time went on and I just kept listing items for sale online and people would stop by and pick up items. It became a game of how many items I could sell each day. We were busy with work and making soap and getting orders out we just ran out of time and never did get that yard sale done. My brother was planning to stay on the property so we just figured anything we left he could use or sell. The summer seemed to fly by and I slowly started packing up everything we were planning to take and knowing we only had so much room in our rental truck. Before we knew it September was upon us and we needed to close the Soap Shack down for a spell while James flew his Mom to Kentucky to ger her all settled and then come back for me and the animals. I had redirected his flight back to Arizona as we saved over $5000 on a rental truck just by renting it there. It would mean he would be driving that truck 850 miles back to California loading it up and then heading to Kentucky. Before he set off with his Mom to leave me once again for a few weeks we went and visited with family and tried to see everyone as much as possible. We do hope they will come visit Kentucky and find out just how beautiful it is here.
We made alot of plans over that year and some worked out and some didn't but no matter what we kept our main goal in focus and just kept dreaming and believing all would work out the way it was meant to be. Sometimes having faith everything will work out the way its supposed to is hard. I hate when something I planned doesn't go right but I am learning to accept that life will always have its highs and lows and the most important things is to stay focused on what you want. You can get upset but it wont really change the outcome it just makes things harder on yourself.
This time taking James to the airport and him being gone for a few weeks was a little easier as I had so much to get done. I needed to finish packing so when he arrived back to California he just had to load up the rental truck and we would be on our way. I managed to sell so many things those weeks and that would help fund our move and also help us get the stuff we needed after the move. As moving day grew nearer I started to question our route home as I-40 was so full of potholes last time and we were worried about how our animals would take that in the small trailer we planned to move them in. As James drove the rental truck home he confirmed that road was bad. So that sealed the deal we would go home on the 80 and the weather was looking good to take that route. I had been researching places to stay along 40 so I had to scramble and try and find good places along the 80 last minute.
James arrived home late Thursday night and really wanted to get on the road by Saturday morning. I had planned to leave Sunday morning giving us an extra day to load up but I was starting to get used to our plans changing. My last day at Lower Lake Water was that Friday and they threw such a nice party for me and gave me awesome gifts. I would miss all my co workers but they were all excited about our crazy adventure and wished us well. That day between work and the party we managed to get the moving truck packed up and ready to go. We had not had a chance to load the animals and do any kind of practice run. We were pretty much just flying by the seat of our pants at this point. I was trying to remain calm as we decided I would be hauling all the animals in the car and pulling the trailer while James followed me home in the big truck. With the truck all loaded and ready to go we set our focus on the animals Saturday morning. I had bought a very large cage for all four barn cats to travel in. I had a litter box all set up at the bottom attached water and food dishes I could refill so that once they were in I would not open that cage until we arrived home. Well I managed to get them all and after a short time they started to revolt and did everything they could to escape that cage. Thankfully my sister came over to help and brought natural kitty sedatives for their water and gave me treats that would help them settle. Next came loading the goats and we had two stalls one side for the two girls and one side for the two boys. Only one problem we had not thought of was both my bucks had gone into full on rutt and the does were both in heat. This caused my bucks to go into fight mode over who was going to get with those girls and yet again we had to make a change of plans. I knew straight away Boots was going to kill Dumbledore for being that close to what he perceived as his girls. We got Dumbledore out and I had no energy for tears at the moment, that would come later because right now I had to be strong and focus on our dream. Dumbledore was related to Potato so it only made sense if we were to bring only one buck it would have to be Boots. Thankfully my sister was able to care for him until I could find him a home from afar. After all the animals were in the trailer it was already getting to be late morning and we needed to be on our way. I had set up my African Grey Parrot in his travel cage the night before so I just strapped him into the front passenger seat and loaded up Jax. Are you ready? James knew I was nervous about hauling the trailer having never done it before. We had planned to do some practice driving but time just kinda ran out on us. Yes I think I am as ready as I will ever be. It was time to start the Great Journey Home! And possibly one of the Greatest adventures of my life. Would it go as planned? I will share all about this great adventure on my next Blog but you can pretty much gaurantee it would not go as planned.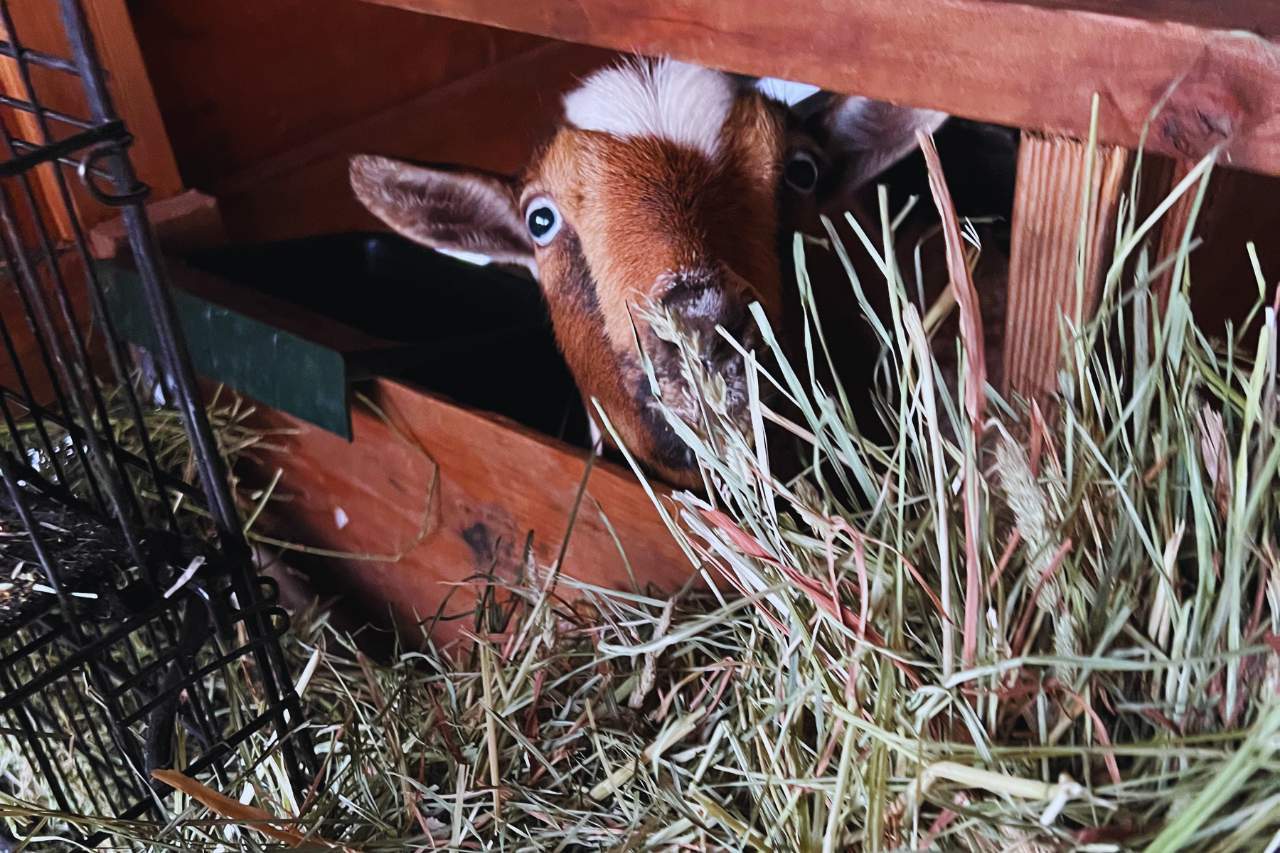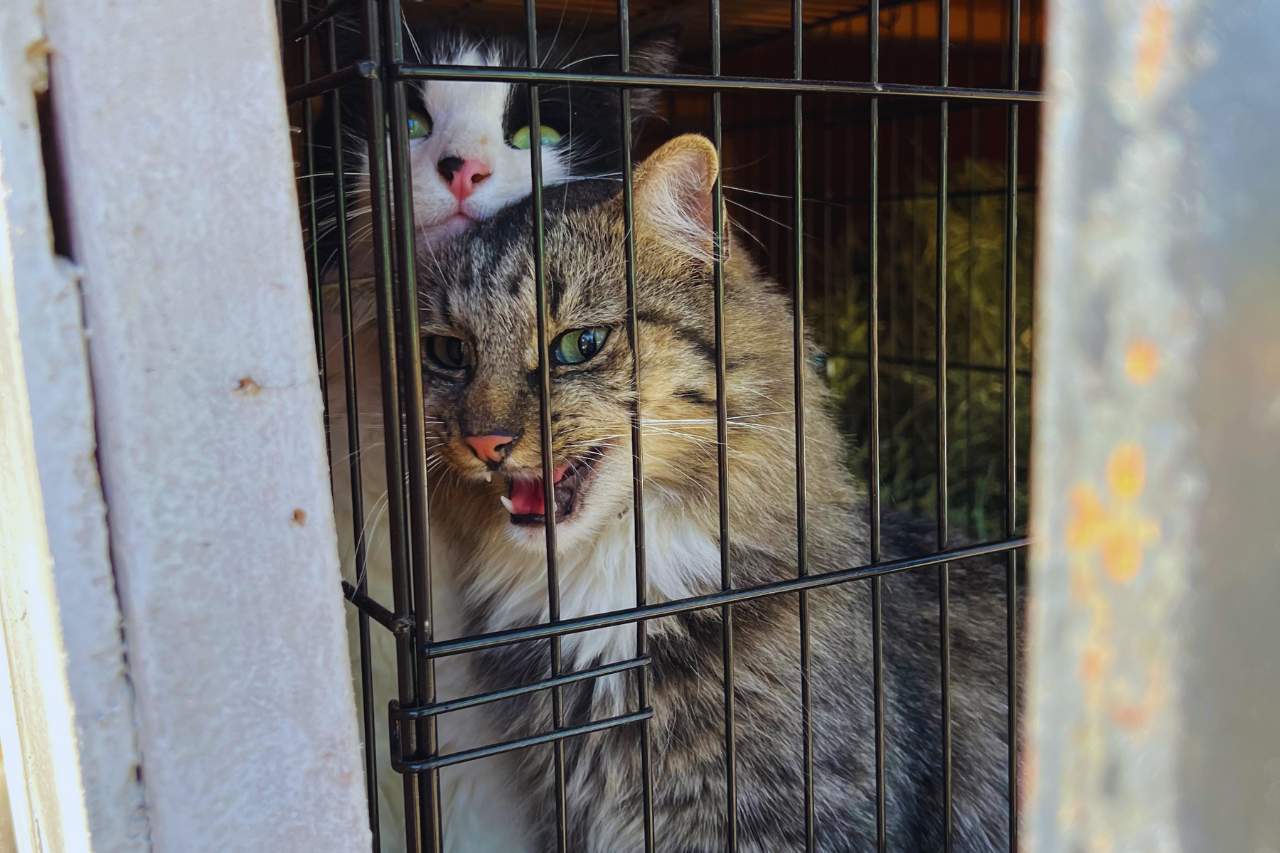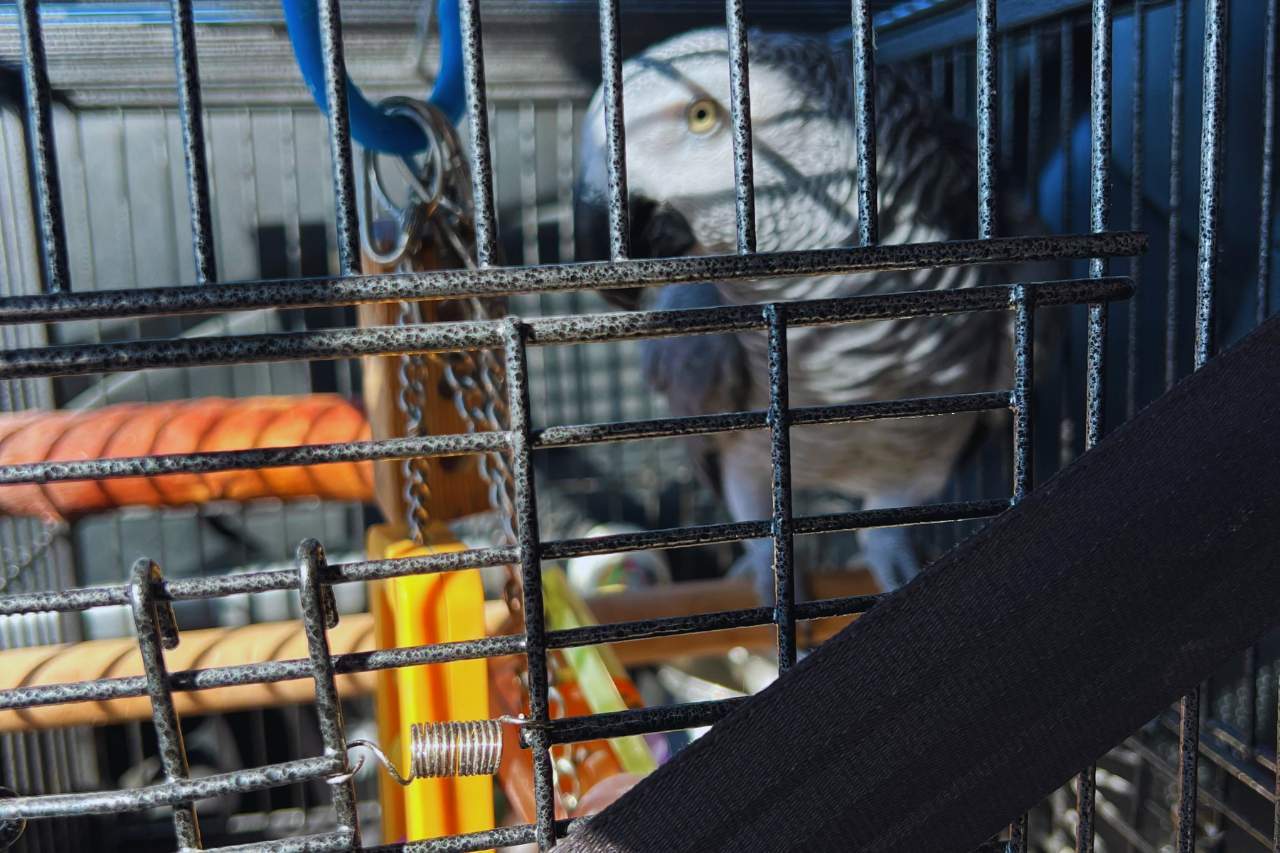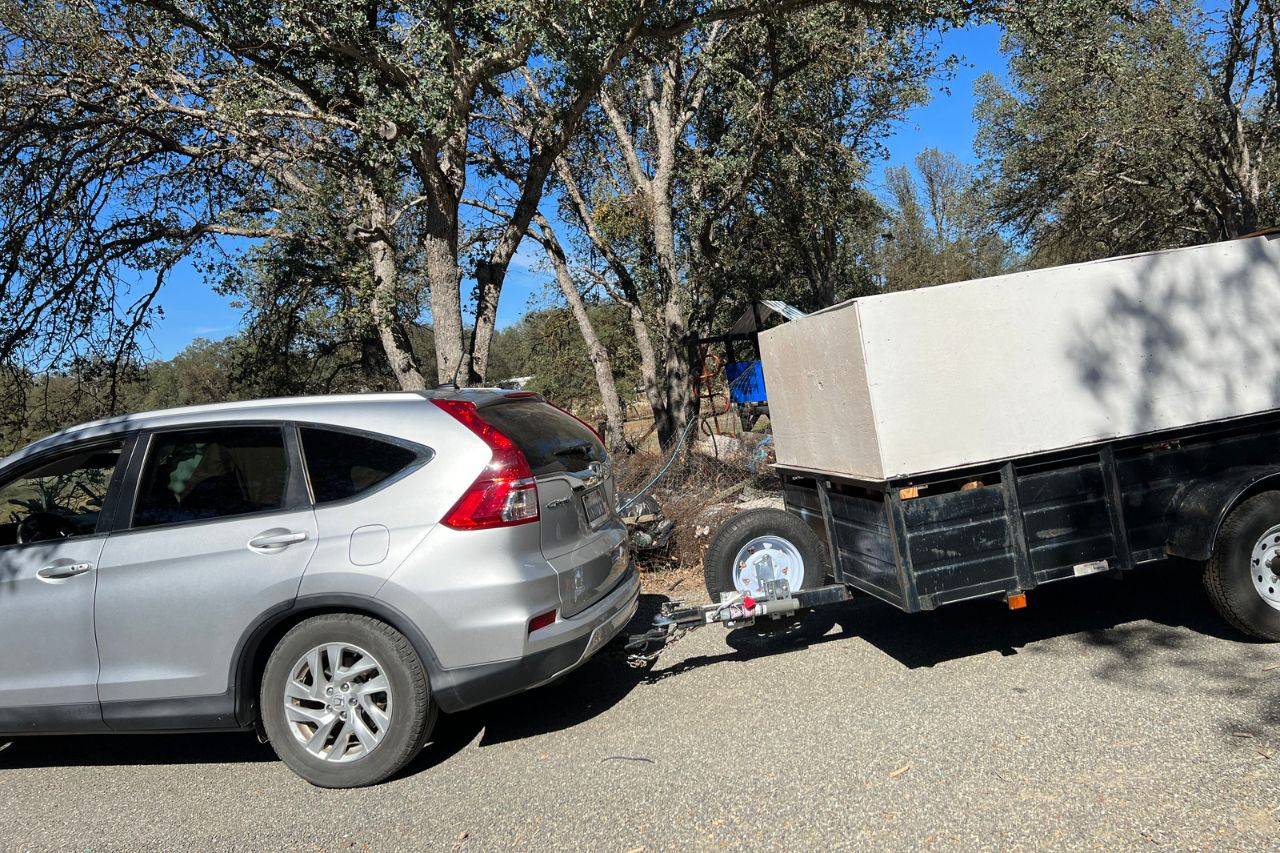 Coming Soon- The Big Journey Home
Author: Tiffany Meek / Published: Feb 28, 2023