Posted by Tiffany Meek on 10th Feb 2023
When we first started our business we had no idea the places it would take us. We had big dreams and pushed ourselves to create and build our business into what it is today.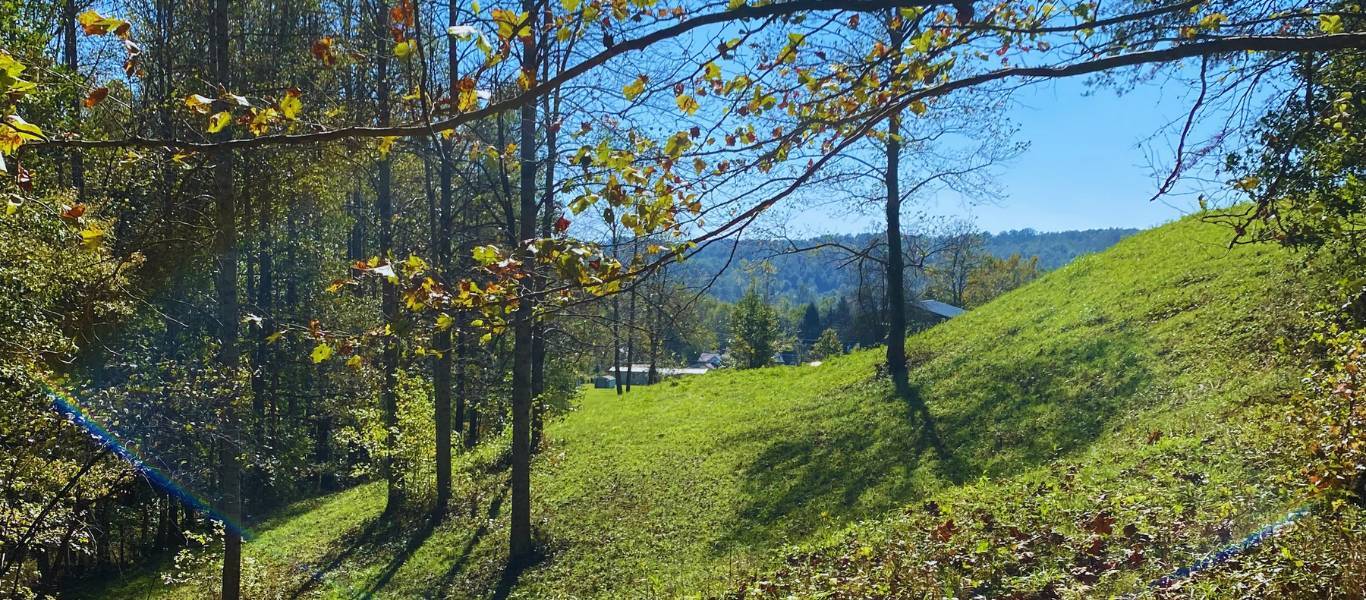 When you have a dream anything is possible.
Author Tiffany Meek / Published: Feb-10-2023
When we first started our business we had no idea the places it would take us. We had big dreams and pushed ourselves to create and build our business into what it is today. One of our biggest dreams was owning a farm together where we could harvest natural ingredients for our products and be more self sufficent. We were always on the look out for that perfect property but it was always out of reach due to finances and other life circumstances.
In 2018 my Dad fell ill and was not able to live on his own so we brought him to our home to care for him but he was clearly not happy and wanted nothing more then to live out his life on the very farm I grew up on. We decided to remodel the farm house and move in with him. We loved living on the farm and were able to get our own chickens and goats and my Dad delighted in careing for them. This gave him purpous and we hade some good years on the farm with him. We were running our store and taking care of the farm and my Dad and I really never expected to leave my hometown.
When Covid hit we had already had some hard times with fires and power outages and when we were told we had to close our store we made the choice to go completly online and wholesale our products. We had to keep my Dad at home except for doctors visits and the sports he watched were being canceled. My Dad grew depressed and the night before he broke his hip he told me he was done with this world. The emotions of that time all come flooding back to me as I remember him being loaded into the ambulence and all he said to me was I am sorry. The worry of him in a hospital after so much time trying to keep him safe was overwhelming. We visited him many times at the hospital but little did I know those would be some of our last times together. He did fine for the surgery but had to recover in a nursing home. They would not let us visit him there because of Covid and when we did finally get to see him mentally he was no longer with us. When I did get to see him it was through glass with masks on and he was deaf so no real communication. It was not long before I got the call my Dad had contracted Covid. I barely remember calling my brothers and sister about the news I was so torn up at this point. It was only days later that I got the call my Dad had passed. They wouldn't let us in to say goodbye or see him during this time. I still feel like there was no closure and I am sure there are many others who went through what I did.
So what was next? Here we were with all our animals on a farm that wasn't really ours and honestly I never thought about my Dad leaving us so soon. The property was willed to all of us and my family was very kind saying we were welcome to live there as long as we wanted. However it just didnt feel like our farm and my dream was not to live back where I grew up but to have my own farm. We looked around locally but with the economy and land prices their was no way we could afford the farm we wanted. Covid changed so many things for us as nobody got together anymore and it felt like all our reasons to leave outweighed the reasons to stay. Thats when we started looking further away to see if we could find what we both dreamed about. Our search area just kept getting bigger as we looked for our dream farm. I remember the day my husband sent me the Hazel Green farm listing. I instantly had a connection to this property and although I had never been to Kentucky we researched all we could about the area before putting in an offer. Yes we put in an offer sight unseen and yes we felt kinda crazy doing it. I remember getting a response that very night that our offer was accepted and I think thats when the reality hit us. We were about to own our own farm and yes it was 3000 miles away. I think the hardest part was informing all our family about our plans to move and I think they thought we were crazy. If having big dreams and making them come true is crazy then crazy we will be.
Our first big adventure was deciding to drive out to see our new farm. We had about a ten day window and wanted to arrive about the time escrow was closing. We brought along our Golden Retriever Jax who was still a puppy. He made the journey fun and we were so full of excitment and dreams and adventure. I had all our hotels reserved and with very long days of driving we made it to each one. We were exhausted from the drive but found it hard to get any rest as our excitment grew. On the last night we camped at a state park in Indiana just hours away from our new farm. Our relator was planning to meet us at the farm the following morning. I do not think we slept a wink that night. When we crossed the bridge into Kentucky I had never seen such a beatiful place. It really felt like we had made the right decision as it truly did feel like home.
Arriving at our new place I can honestly say I must have felt every emotion on the planet as it was a bit overwhelming. As you know seeing a property in person is alot differnt then seeing it in photos. Our relator was a little late so we headed up to my big barn and I can tell you that didn't disapoint at all. We made our way up to the pond and it was much steeper then we realized but simply breathtaking views. We were headed back down to the barn when we saw an older man on a tractor coming up to us. We were not sure what to expect but he was our new neighbor and once we explained who we were he was so welcoming. As we headed back down to our farm house we were greeted by another neighbor who's sister had owned the property but passed away. She was clearly still grieving as she tried to talk us out of buying it. We had to explain we had already bought it and it was a little uncomfortable. At that moment though our relator arrived and insisted first thing he was driving us to the top of the peoperty in his 4 wheel drive to show is the amazing view. I remember trying to enjoy that view but also thinking OMG he is going to flip this thing down the hill and thats going to be that. I think honestly he was trying to delay showing us the inside of the farm house we had bought sight unseen. I remember walking in that place and thinking this can be fixed right? Right? I think the emotional roller coaster of the trip down kinda hit us both at that moment as we tried to figure out if we needed to tear down the farm house or if it could be fixed. We only had a few days before we had to make the journey home and finding someone to even give us an estimate or look at the place was near impossble due to covid. We had about a year before we were going to make the move so we had alot to work out in that time. Despite the house needing so much work it was fall and the weather was absolutly stunning. We were in love with this mini farm and figured if it was meant to be the rest would work itself out.
We certainly had alot to talk about on our way back home but one thing that was constant in our minds was the determination to make this work and get our little farm ready so we could move into it in about a years time. So this starts the journey of how we got here as thats what so many people ask us when they hear how far we came. Of course the journey here is a story in itself as moving 3000 miles with animals is no small feat but I will save that story for another day.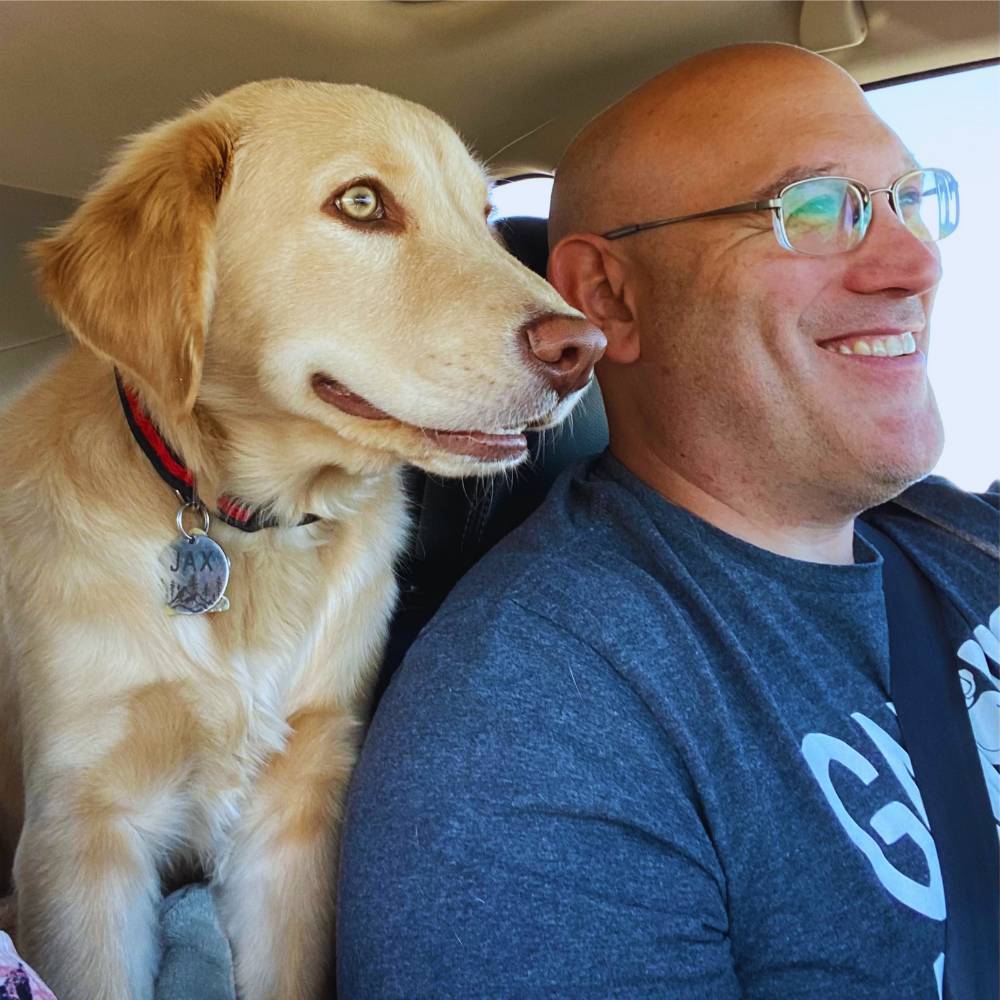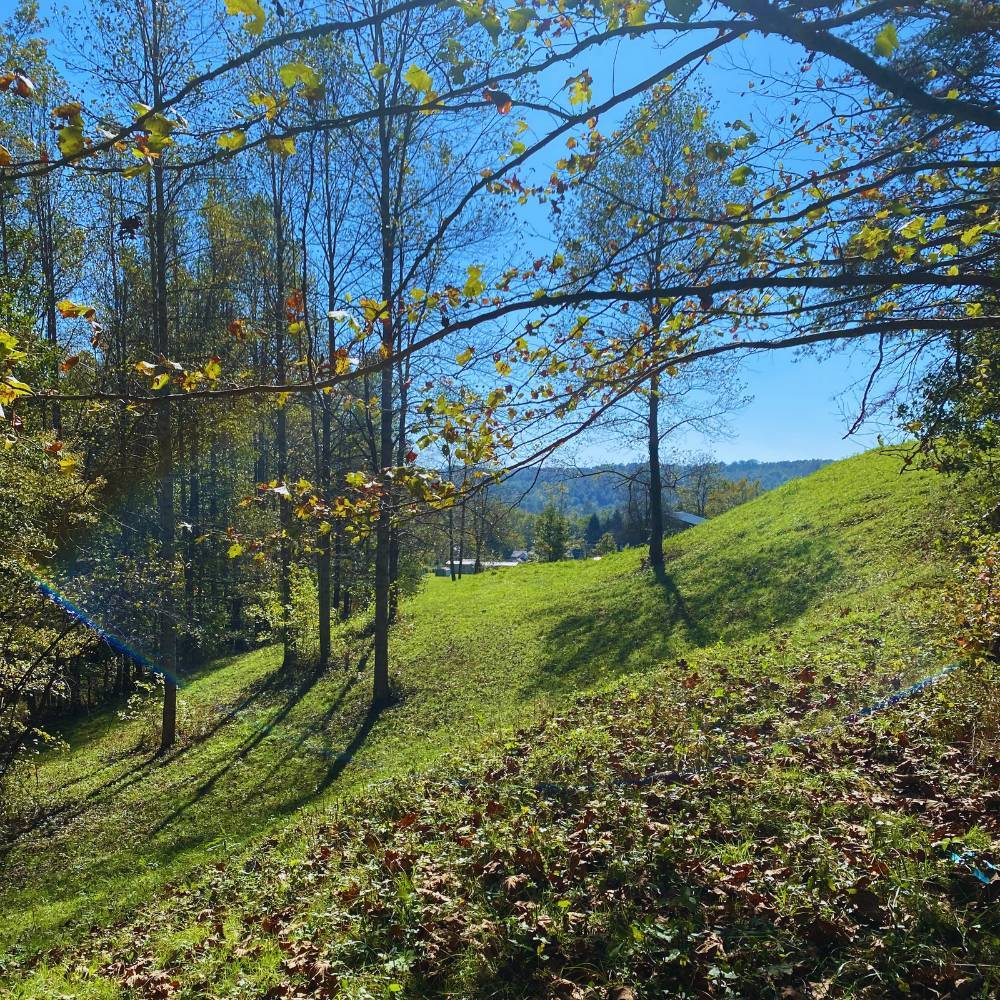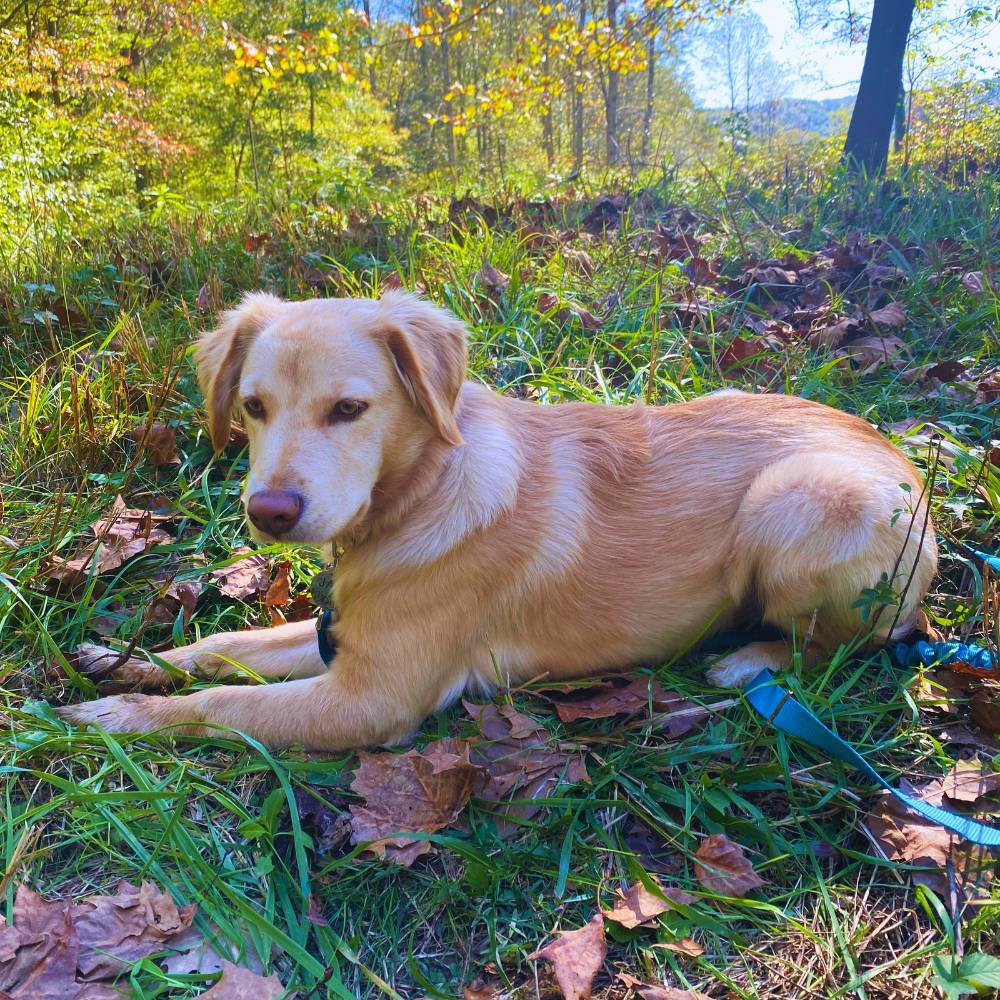 The Journey was long but full of adventure
My husband drove the entire way there and back as honestly driving is just not one of my favorite things anymore. I did not sleep the entire time he was driving as my job as co-pilot was to keep him awake and looking up our next gas or food break. We were able to stop at rest stops and get out for some little walks to keep us and Jax from going stir crazy as we were driving 9-12 hours a day. Jax was a great traveler but because he was a Covid puppy he wasn't used to other people and really wasn't sure about hotels. I remember having to practically carry him in to places as he didn't feel comfortable at all. The photo of him on the big rock was the night we camped in Indiana and got to take him on a big hike. We also had to drive right through some big cities and that was very stressful. The other photos I chose to share were of our farm that first day. Everything was so green and alive and I fell in love with the property even if the little farm house felt a bit overwhelming as it needed so much work.
When we hiked up to the pond we found our happy place. I was in love with my giant barn and I knew in my heart we had made the right choice and we were home. Before leaving to make the long trek back we were already making plans to come back in the spring and start the work that needed to be done. We also knew we needed to hire someone to do a portion of it. So our dreams of Soap Shack Farms were set into motion and there was no stopping us.
If you have a dream but it feels out of reach just keep striving to reach it and don't give up. I can't count the times we felt defeated but we got back up dusted ourselves off and said ok what now? Lets get focused on what we want and how to get there. Dreams take time and they are always changing.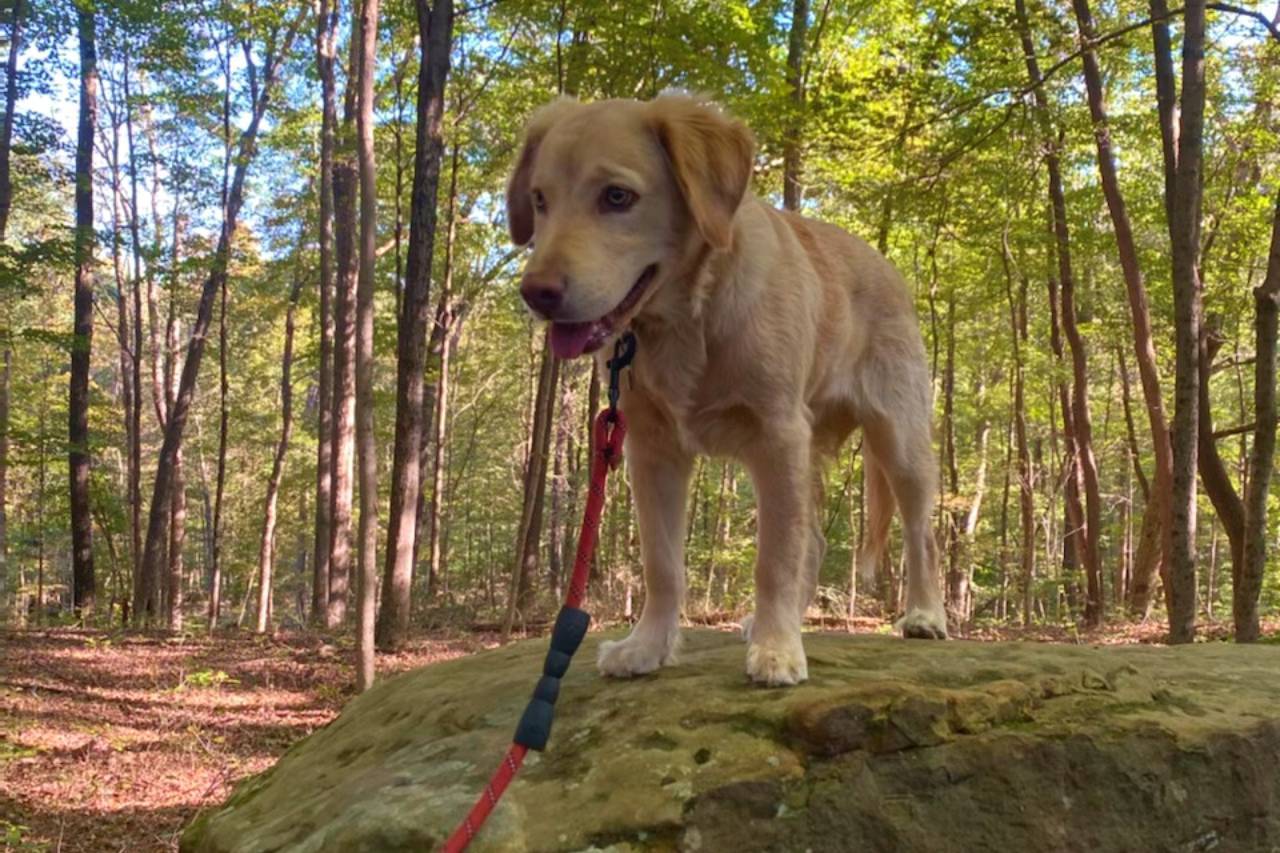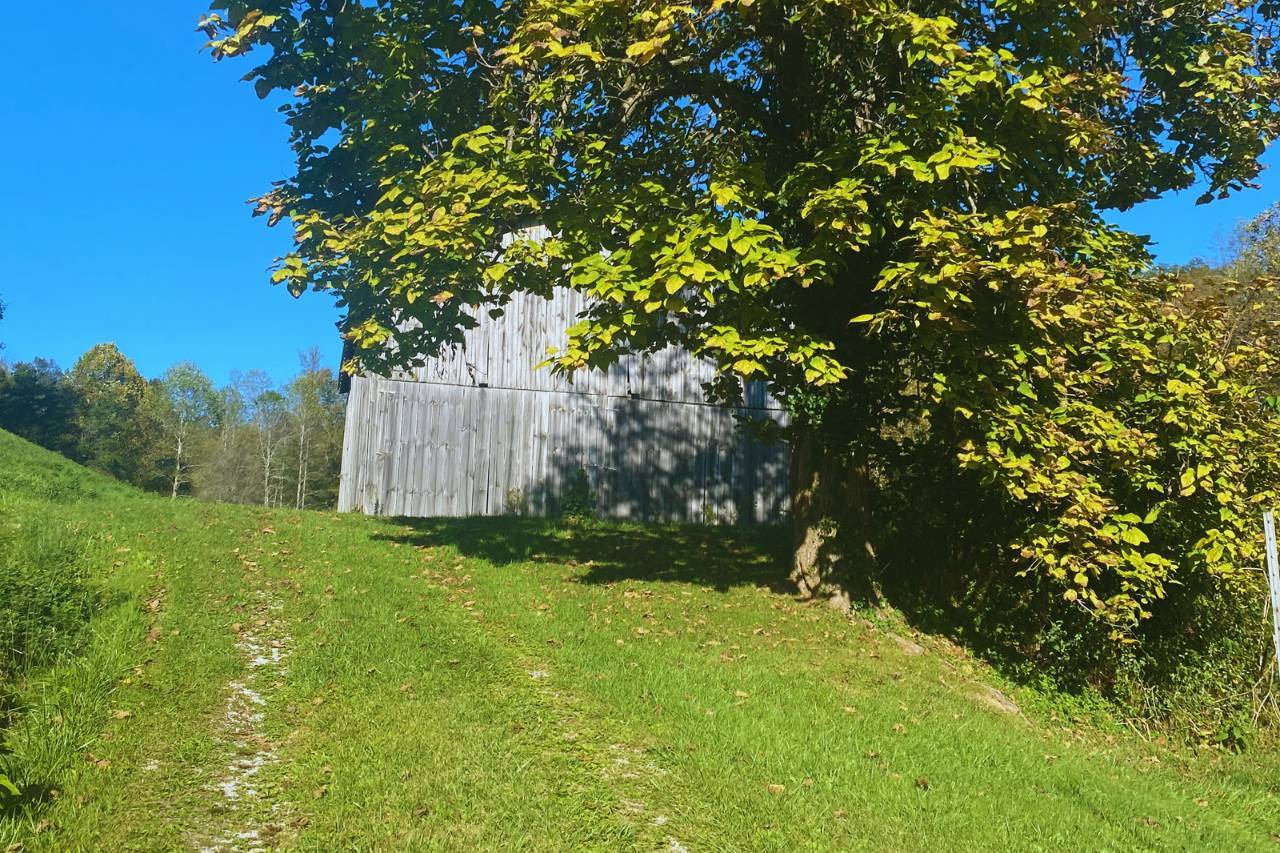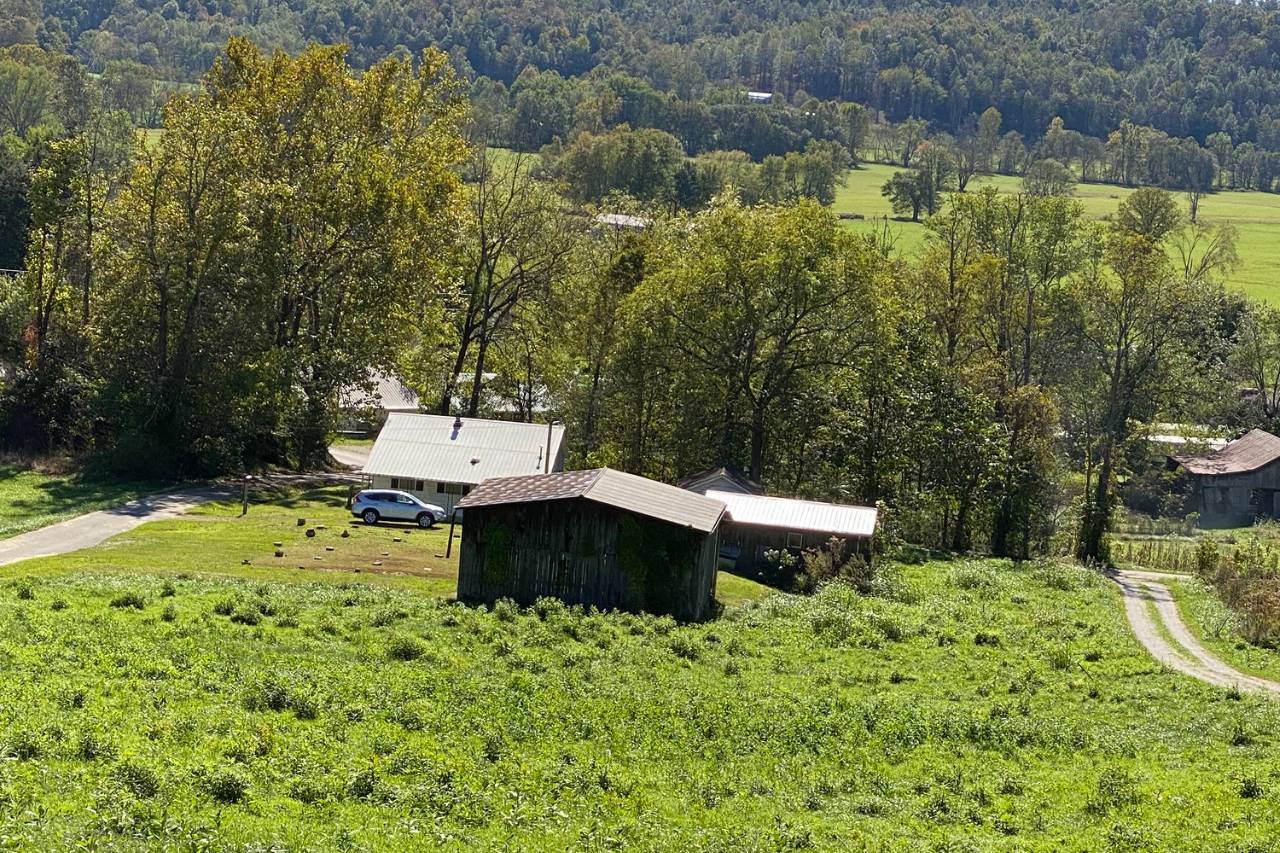 Coming Soon- The 2022 Springtime trip to Soap Shack farms.
Author: Tiffany Meek / Published: Feb 10, 2023