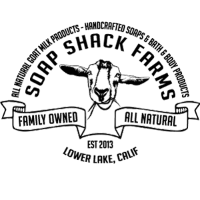 We have moved The Soap Shack to our farm in beautiful Lower Lake California. We now operate out of a 40 foot bus that we have recycled and modified for our new manufacturing facility. Now everything is manufactured right here on the Soap Shack Farm. We believe in organic farming and sustainable living. We now have our own little growing herd of Nigerian Dwarf goats and have started a line of products with their milk. We were sad to close our retail store but even before Covid-19 our town was hit with fires and Power shut offs that made running a retail shop very hard. We are excited to adapt and move forward though and release our new line of Goats Milk Soaps. We sell wholesale to local shops and all over the USA. From our small farm to your home. You will Feel the Love...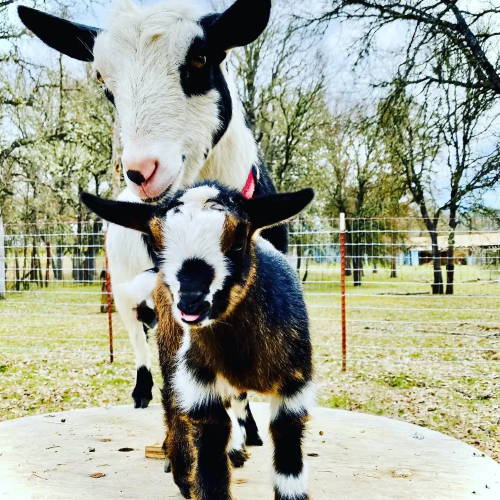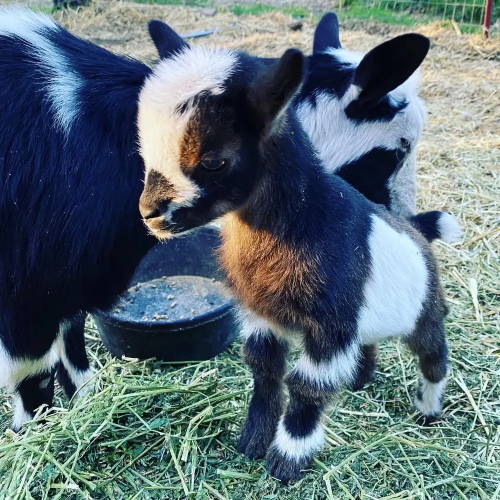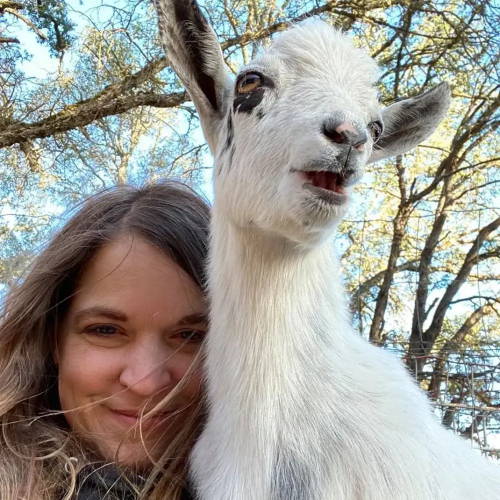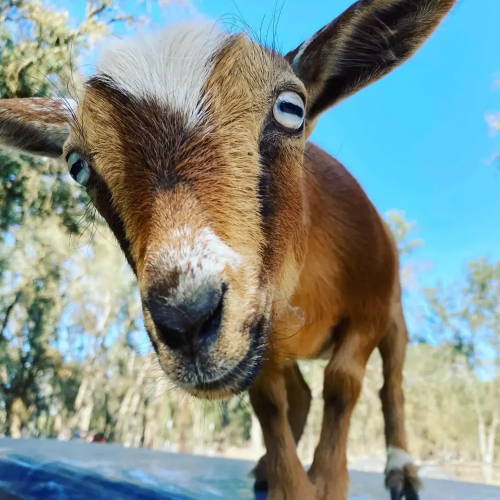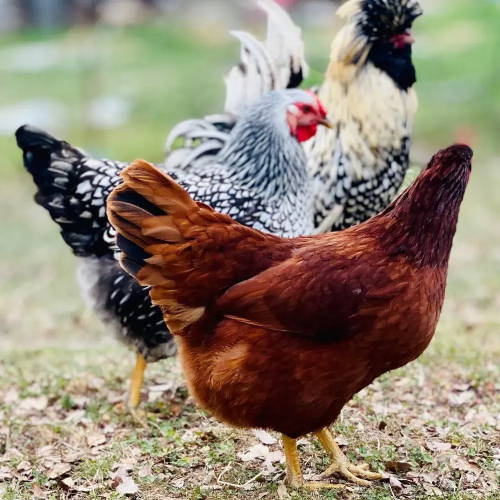 Free Shipping
All Orders $45 or over. United States Only, Including Hawaii & Alaska. Please see our shipping policy.
Handmade Natural Bath & Body Wash Products
The Soap Shack offers a wide range of beautifully patterned, fragrant and detoxifying handmade soaps made by using all-natural ingredients such as mint, honey, vanilla, coconut oil, olive oil, aloe vera, activated charcoal, almond oil, glycerin, lemongrass, and more.
View More

Unlike commercial soap and bath products, our Handmade Natural Soap Bars are made from the chemical reaction between the water, lye (sodium hydroxide), and oils and fats. These oil and fats are turned in glycerine and soap by the chemical process named 'saponification'. The process, when done rightly, leaves you with the pure soap, and residue from natural ingredients in an individual recipe.

Whereas ever-searching for a natural and pure solution to Homemade Body Wash products that saturated this market, The Soap Shack explored some new alternatives and hoping to find the product that was natural, nourishing, as well as enveloped in a decent and yummy scent.
Homemade Organic Soap Bars
Today, people will be able to experience our wide range of organic bath and body products and sense the Smell of The Soap Shack across the world with our natural and handmade soap and bath products, free from junk. We have our team of qualified and dedicated people who have united in bringing the spa bliss to each bath. Focusing on eco-friendly bathing ingredients, and yummy smells for your mood is our only passion.
To use sustainable and fresh ingredients and craft wholesome, natural, effective, and safe skin and bath products free from artificial ingredients as well as harmful chemicals.
Harness the simplicity and power of nature for cleansing, healing & protecting your skin.
To run a business where our aim for the healthy skin, lifestyle and planet will be guided by our Values
View More

Our goal is very simple--to use the power of nature and protect your skin in the best possible way.

Value: All our handmade natural body products rates per ounce are the lowest you will see in the market. Whereas of course, the profit is very important to continue with the business, it isn't what drives our mission.

Our range of customers includes an increasing rank of the health-conscious people that prefer organic and natural skincare. For us, customer feedback is the most fundamental component of our research & development. Our community spurs on innovation, which creates new product lines.

Wholesale Homemade Organic Soap Bars

The Soap Shack's handmade soap & bath products are made totally by hand using just natural ingredients from across the world as well as are formulated generously to be mild, rich, and long-lasting. Most of our bath soaps come decorated with the dried flowers, botanicals and cut by hand. We feel proud of our all-natural handmade soap and bath products and do not skimp on the quality of our ingredients or our processes as it is what makes it special and unique.

Buy Handmade Natural Bath Products

Using homemade natural body soaps products will make the difference in how your skin truly behaves and helping your skin in rebalancing naturally. The handmade soap products nourish your skin, without even stripping of the natural oils, and making your skin to get on its equilibrium.